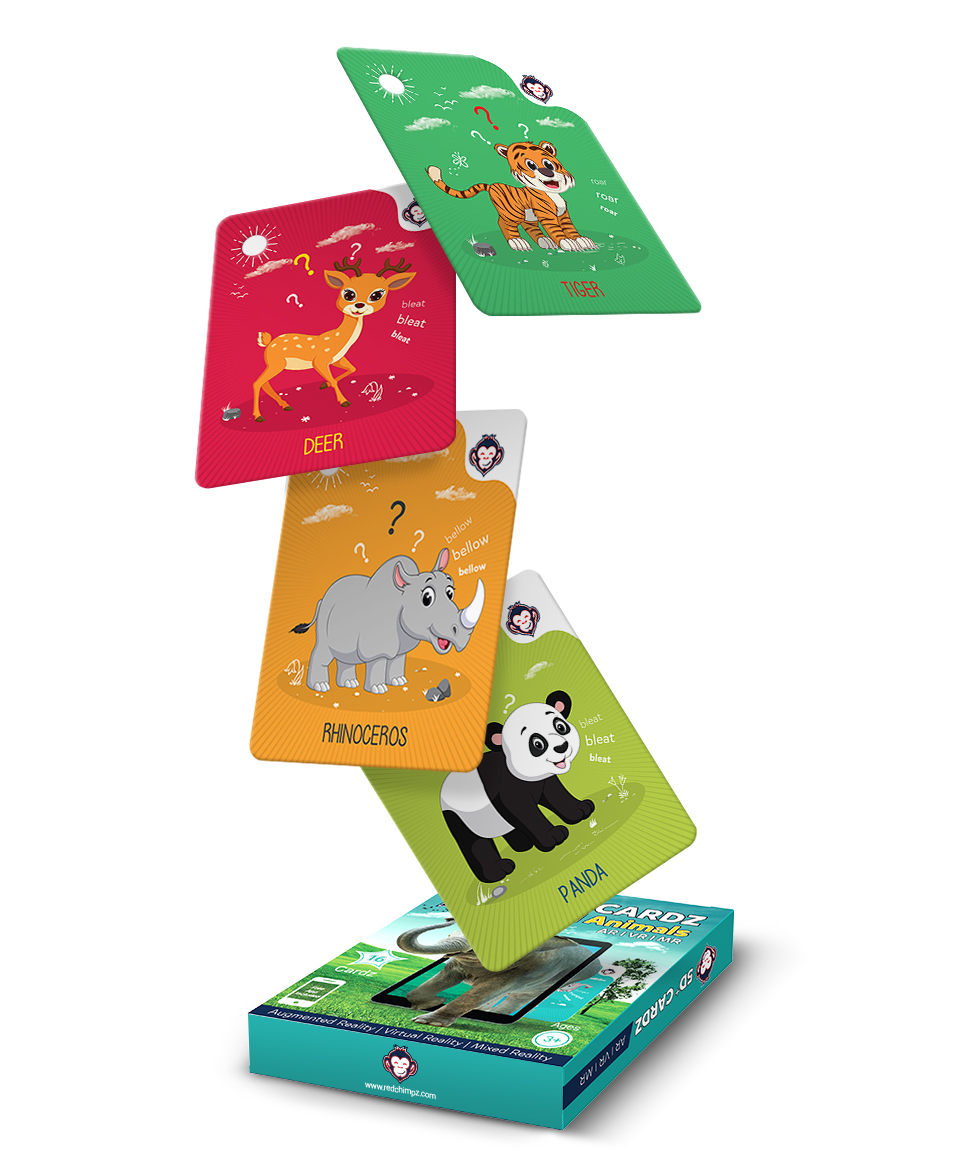 Best Birthday gift for Kids

Let your child unwrap an exceptional birthday gift which makes playing educational, innovative and fun. Explore the various educational games for kids for 3 to 8 years of age.
Select from a wide range of combos we offer and make the learning experience a joyous one. The combo pack of animals contains 32 flashcards which include wild animals, aquatic animals. These are specially designed by specialists and trusted by many parents. It ensures the kids enjoy as they learn and helps to comprehend and know more about the wild.
It is the best gift for children to experience an educational game with AR VR technology and can be easily accessible on the iOS and Android app store.

Our Educational flashcards can be used as:-
Educational gifts
Our all products are AR-based which are very helpful for the kids and can be used as an educational gift for kids. The use of these Educational flashcards is to maximize the benefits of repetition.
Unique Birthday gift
It is a very unique birthday gift for the kids as all the flashcards are educational based which will develop retention power and general awareness among the kids.
Innovative gifts for kids
Educational flashcards by RedChimpz are a very innovative gift for the kids. Augmented reality and virtual reality-based flashcards are very informative which gives a child to increase their Visualizations Skills and Logical And Problem-Solving Skills.
Best Gift For Children
Parents can buy these AR flashcards as a birthday gift for Children. These flashcards are the best gift for the toddlers and it can be used from the age group of 3+ years.
Buy Now

our Products