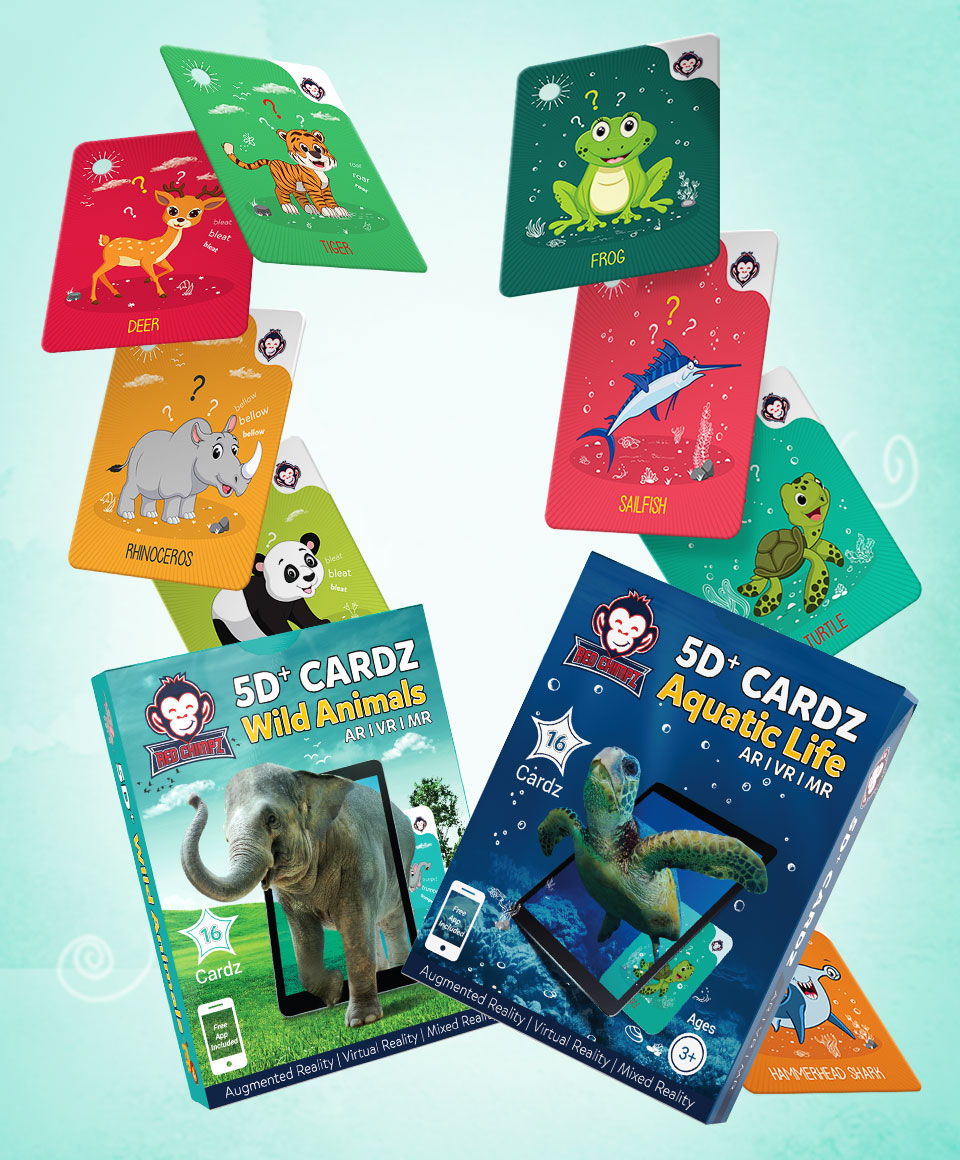 Educational games for kids

Gift your child the power of learning games which boosts their knowledge and educational skills. Redchimpz brings forth educational games with AR VR technology exclusively for the age group of 3 to 8 years.
With our various educational games, augmented reality brings the digital world to the real world. This helps to boost a kid's creativity by encouraging them to be curious and learn more. The new concept of knowledge merges advanced technology with age-appropriate content and offers a focused learning concept for kids.
Our AR based flashcards help children in-
Kids learning games
Redchimpz offers learning games for children which plays a vital role in their growth and interaction along with enhancing their reasoning skills by engaging them in these games.
Children educational games
The games come in four themes wild animals, birds, insects and aquatic animals. These educational games make kids more creative which help them to learn and experience. Augmented Reality based educational game increase kids retention power, visualization and logical skills.
buy now

our Products