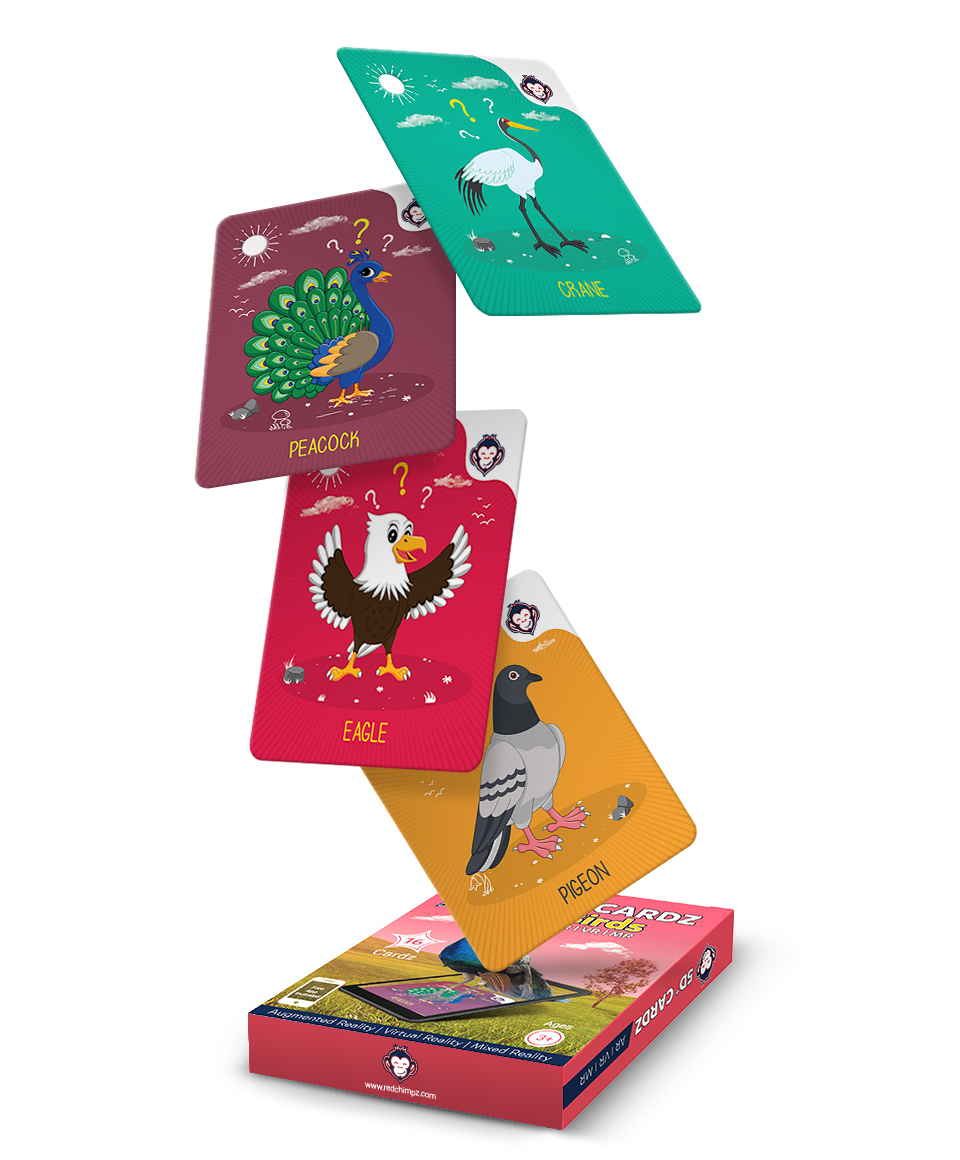 Educational Flashcards for Kids

Explore Redchimpz's augmented reality-based enchanted world of the wild animals, birds and many more through the learning of flashcards for kids from 3 to 8 years of age.
These pictured flashcards help to enhance the learning of words, colours as well as English as a language or as an ESL. Every flashcard contains detailed illustrations and their corresponding words.

Today Flashcard learning for kids is globally well-known and is used as a playful means to introduce kids to new images, words and concepts. The advantage of flashcards is that they help to maximize the benefits of repetition and to advance memorization skills.
Flashcards Games for kids
Augmented Reality Flashcards Games for kids can be helpful for the overall development. Educational flash cards can help kids to increase retention power, visualization skills, logical and problem-solving skills.
Animal Flashcards for kids
If kids are having difficulty to learn about the animals. Augmented Reality based flashcards are the good teaching skills for your kids. Our animal flash cards are consisting of wild animals, birds, insects etc.

buy now

our Products