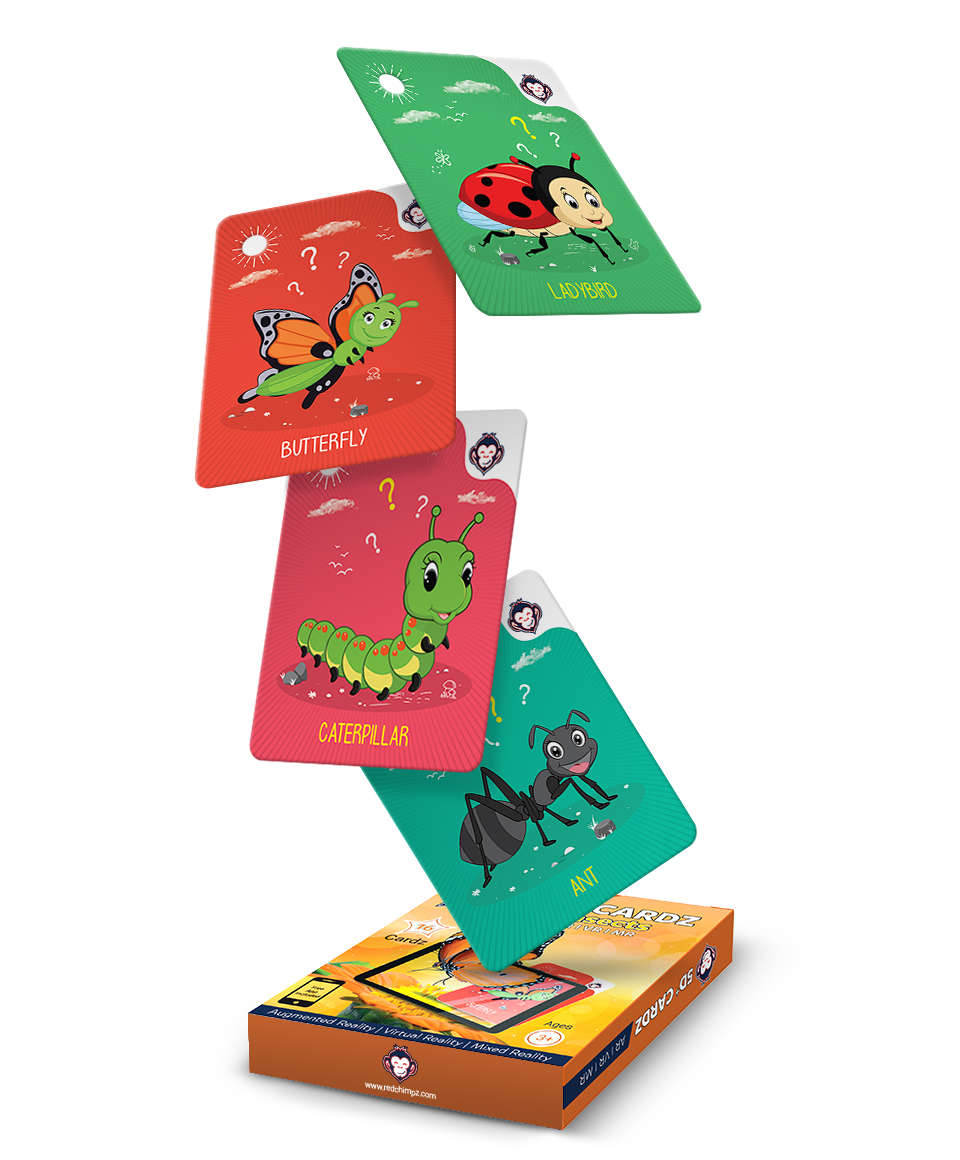 Brain Games for Kids

Discover the brain development in children from ages 3 to 5 with fun brain exercises and interactive learning activities from Redchimpz.
Brain games assist to develop specific cognitive areas such as attention, processing speed, spatial orientation, verbal fluency and many more. All these revolutionary changes can be experienced through a digital platform and give a child's brain a boost for new learning.
Redchimpz's augmented reality based brain games for kids can be easily accessible and downloaded for free from the iOS and Android app store. These fun brain exercises help build a better memory and attention span among children.
Our AR based flashcards help children in-
Brain Development
Augment reality based games of RedChimpz helps in the brain development of the kids. The educational flashcards help to develop retention power, logical and problem solving skills.
Augmented Reality Games
The AR based games can be helpful for kids to learn and increase attention, processing speed. These fun brain exercise games can be downloaded for iOS and Android phones and tablets.
Mind games for kids
These games are developed with the help of educators which work as a development of the mind for the kids. These mind games for kids are developed from the age group of 3+ years.
buy now

our Products